The Mother Earth has always been kind and generous to take care of her children. She has blessed us with ample oxygen, food, greenery, shade, flowers, fruits, vegetables, herbs and medicinal plants. Numerous civilizations have flourished in the lap of Mother Nature. Life is un-imaginable without plants. With a great respect towards nature, we at Greenifiers, are stepping towards making this planet Greener. Our goal is to plant more trees, so that the micro climate around us will be pleasant along with creating a beautiful Landscape which will be a feast to eyes and heart.
Landscaping is an Aesthetic branch of Horticulture which is a combination of Art and Science, where a poetic, creative heart is required along with the knowledge of Botany and Plant Physiology. A perfect blend of Pure Science and Artistic thought can create a picturesque garden.
Holding a Master degree in Horticulture with specialization on Floriculture and Landscape Gardening, was blessed to gain diversified working experience in various prestigious companies like Sobha Developers, The Leela Palace Bangalore, Total Environment Building Systems Pvt. Ltd. and RSP Design Consultants India Pvt. Ltd. etc.
Venturing into the field of Landscaping, we have designed Landscape for prestigious Educational Institutes like Adithya Birla Public School - Bhubaneswar, Tejas International Residential School - Bagalkot,  Adithya Birla Public School – Rehla, Jarkhand etc. We have been involved in Landscape designing of IT Campuses and Industrial Establishments like Intel Campus – Outer Ring Road, Bangalore, Megha Fruit Processing Pvt. Ltd. – Hyderabad, Intel Campus – Old Airport Road, Bangalore etc. We are proud that we joined hand in beautification of various Farm Houses and Villas in and around Bangalore, Mangalore, Coorg etc. Developed Landscape gardens in various residential projects like EDEN 144 – Devenahalli Bangalore, Valmark Orchard – Devanahalli Bangalore, BVL Premio – Mysore, Hamlet – Kadugodi Bangalore etc. Involved in renovation of Landscape in L&T Technology Services, Mysore Campus. Designed and developed Tulasi Vana  at Sri Raghavendra Swami Mutt, Mantralaya.
We look forward to work in association with you to design, develop and maintain a beautiful Landscape at your property. It is always been a pleasure to beautify the premises with plants. Let us join hands to make our Mother Earth a Better habitable place for our future generations. We are eager to walk together, towards a Greener Planet.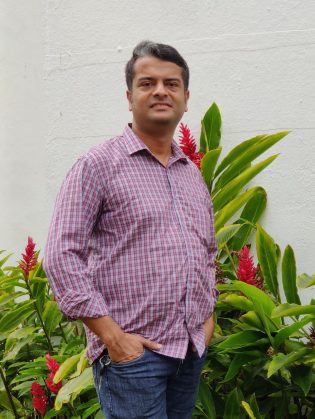 Akshaya Rama K
Chief Horticulturist
Has been into Landscaping with 12+ years of experience. Holding a Master degree in Horticulture with specialization on Floriculture and Landscape Gardening, was blessed to gain diversified working experience in various prestigious companies and started the venture in 2015 as a Landscape Consultant.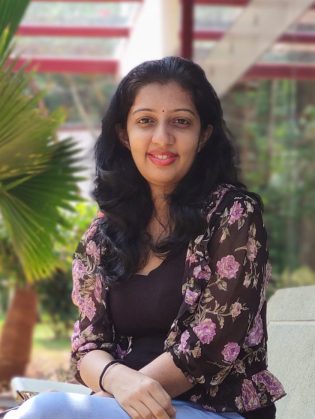 Krithika Mala
Head – Administration
With a Bachelor's degree in Engineering, Krithika has worked with Infosys for 5 years. She has been a good team builder and will be heading the Administration of Greenifiers, looking after Finance, Human Resource Management and General Administration.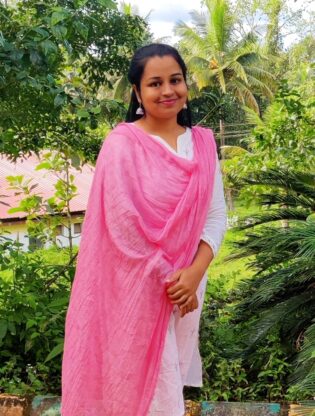 Vaishnavi B
Horticulturist
Holding a Master's degree in Horticulture, with excellent nursery and field management skills, has  joined  Greenifiers with a vision to develop beautiful landscapes.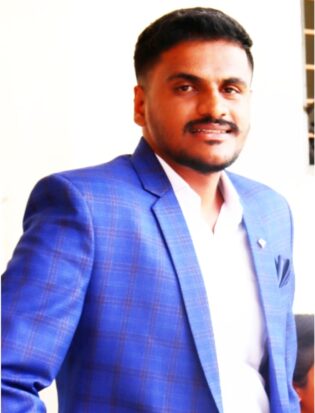 Abhishek Gowda G P
Horticulturist
Holding a bachelor's degree in Horticulture, has keen interest and knowledge in landscape and gardening with a thirst for learning new things and has a good landscape development and management abilities.
The first step is to conduct a detailed site analysis and formulate a brief. This is normally carried out during a couple of meetings with our client.
The next stage is to prepare a detailed planting plan showing placement of plant varieties numbers and spacing and a planting schedule.
In most cases, our clients are happy to accept our recommendation about who should execute and landscaping and build the garden.
Bring nature in your home.
Fill out the enquiry form and we will get back!